3 x Odaban Antiperspirant Spray - The solution to hyperhidrosis and excessive sweating.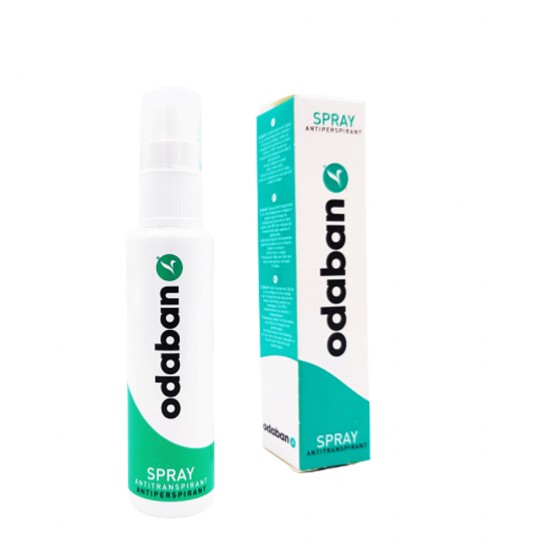 New -5 %



3 x Odaban Antiperspirant Spray - The solution to hyperhidrosis and excessive sweating.
Stock:

In Stock

Model:

odaban antiperspirant3
Description
3 x Odaban Antiperspirant Spray - The solution to hyperhidrosis and excessive sweating.
For more than forty years, thousands of men, women and children all over the world, have found ODABAN® Antiperspirant to be a safe, reliable and discreet product that provides protection against excessive sweating and hyperhidrosis. ODABAN® Spray has long been used worldwide to protect against excessive sweating and hyperhidrosis. The convenient and unique pump spray is 100% free from perfumes and allergy inducing ingredients.
The product is subject to stringent quality and production controls that guarantee user satisfaction. ODABAN® is suitable for all skin types and with its unique formulation and packaging delivers a suitable amount to help protect against excessive sweating and underarm sweating without undue irritation.
Common antiperspirants are produced massively and are addressed to the average person but have unsatisfactory results for anyone suffering from underarm Hyperhidrosis or excessive sweating. Odaban antiperspirant was designed specifically to be used for that purpose and relieve you from the symptoms of excessive sweating and hyperhidrosis. Odaban is guaranteed to safely improve your standard of living, dealing with excessive sweat problems and its frustrating symptoms in your daily routine, social contacts and activities. Results should be visible from the first day of use!
Odaban Anti-perspirant/deodorant is widely used for many years now with great success in dealing with excessive sweating, body sweat, underarm sweat and hyperhidrosis. Odaban antiperspirant/deodorant and Odaban Hand Cream are imported from the UK. Tested to be safe for your skin. It has an Easy to use precise Spray applicator.
Proven to last longer than common antiperspirants as average weekly usage (depending on the person's condition) is 2-3 times. Apply Odaban antiperspirant according to instructions included. Sweating at the gym feels great. Sweating on a date or at the office? Not so much.
Increase your confidence knowing that visible armpit sweat stains are a thing of the past! Don't sweat going to interviews, business meetings, tests or even weddings! ODABAN® Anti-perspirant continues to set the benchmark for safety and satisfaction. Try it today and discover a new zest and confidence for life! Hundreds of Consumer reviews spread throughout the internet prove this product is a genuine help to people suffering from excessive sweat. Give it try today! (Ingredients: Alcohol denat, Aluminium Chloride, PEG-12 Dimethicone)
Tags "Odaban Antiperspirant, deodorant, hyperhidrosis, night sweat, excessive sweating, iontophoresis, armpits, underarm, Natural Deodorant, Maxim antiperspirant, i sweat a lot, i sweat easily, excessive sweating underarm, facial sweat, hyperhidrosis, Sweat Problem, Buy Maxim, Sante, mineral rock deodorant, face, head, hands, palms, palmar, sweaty armpits, iontophoresis, night sweats, head, new zealand, nz"
Tags:
Axilla shield
,
Sweat Pads
,
Dress Shields
,
hyperhidrosis
,
treatment
,
sweat
,
excessive sweating
,
sweat problem
,
anti perspirant
,
sweat cure
,
odaban antiperspirant
,
deodorant uk
,
maximshop
,
underarm
,
palm
,
palmar
,
hands
,
head
,
face
,
sweat pads
,
dress shields
,
buy
,
maxim antiperspirant