3 packs x Sweat Pads Underarm Armpit Pads sweat Guard dress shields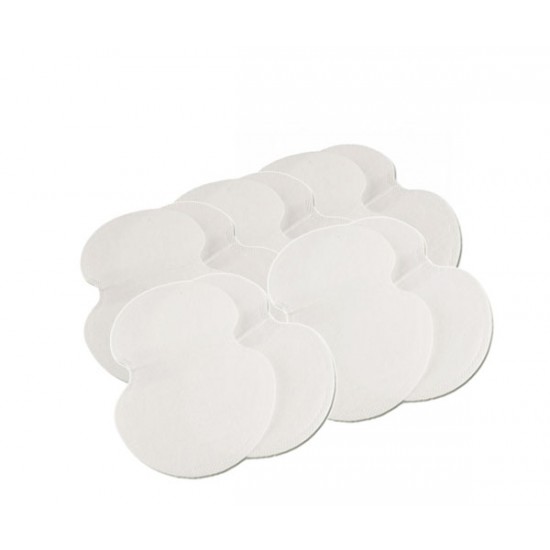 New -41 %
3 packs x Sweat Pads Underarm Armpit Pads sweat Guard dress shields
Stock:

In Stock

Model:

sweatpads3
Description
15 pairs - of quality self-adhesive, disposable sweat pads (also known as Dress Shields) for your armpits / underarms dedicated to relieve your from sweat problems and excessive sweating.
Perfect for any occasion - your workplace, business meetings, interviews, presentations, weddings or a night out with friends. They're also great for theater and dance groups, sporting activities and are an essential item for your holiday.
Item Features:
Light weight Portable & Hygienic cotton pads
Strong self adhesive to the clothes, not to your skin
Tackle excessive perspiration problem
Miniseries odors
Can be cut to fit your size
Amazing absorption. Keep you stay cool and dry all day
Maintain your favorite clothes underarm area stain-free
Suitable for all skin types, men, women and children
Underarm liners/sweat pads are an alternative to antiperspirants. The pads are applied directly to clothing. Underarm liners can eliminate armpit stains sometimes caused by antiperspirants. Underarm liners are also known as underarm shields, underarm pads, sweat guards, sweat pads, dress shields, and pitty protectors.Today's underarm liners include the traditional reusuable (or washable) products. But they also include newer, disposable products.
Disposable sweat pads are offered to both men and women. The thin liner is a "peel and stick" product the user places directly onto the inside of the garment. One side of the liner consists of a plastic barrier with a layer of purposely formulated glue. The other side of the liner is the absorbent side. Constructed with air-laid paper, it rests against the skin of the armpit and absorbs the moisture.